CERTIFICATIONS
& WARRANTIES
DFV finishes are certified internationally and guaranteed to be a quality product – safe according to current regulations and durable even when exposed to adverse weather conditions.
CERTIFIED AND GUARANTEED QUALITY FOR 10 AND 15 YEARS
DFV coating has an extra quality and defies time!
DFV can boast a 10 year warranty insured by GENERALI against pitting, lesions, flaking, detachment of the paint film, degradation of brightness and alterations to the light,, on all aluminium product coating carried out at the company's facilities, provided that the problem occurs on a surface larger than 5% of the area exposed to the atmospheric agents.
DFV provides its customers with a warranty so that they can offer the same to their end customer.
The guarantee extends up to 15 years for all Class 2 painted products.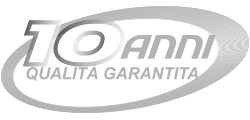 QUALICOAT & QUALICOAT SEASIDE
Product certification for aluminium coating. This internationaly recognised certification guarantees the quality of raw material, production process and finished product through specific tests carried out both in the company labs and in the certified Qualital's laboratory. The SEASIDE class extension refers exclusively to the products for architectural applications in marine areas.
Internationally recognised certification on the wood effect decoration of aluminium: from the raw material to the production process and the finished decorated product, quality is tracked and certified worldwide. The Qualideco mark implies that regular tests and checks have to be carried out in the company and in Qualicoat's certified laboratories.
WOULD YOU LIKE TO RECEIVE
MORE INFORMATION ABOUT FORME SKIN PRODUCTS?
Fill in the form specifying the reason for contacting us and
our team will get back to you shortly.